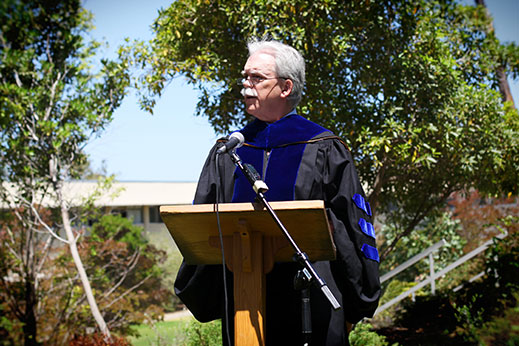 List of MFA Programs
FAQ on Creative Writing MFA Programs
Many students ask me about pursuing a master's degree in creative writing. Below are my answers to typical questions.
What is an MFA program in creative writing?
An MFA program in creative writing is a graduate-level program of study that confers a master in fine arts in poetry, fiction, drama, or sometimes another genre of writing. Some of these programs offer an MA, or a master's degree. There's not a big difference between the MA and the MFA, except the MFA may be a little more rigorous in some places, sometimes requiring a foreign language. The MFA is typically considered a "terminal" degree. Most graduate-level writing MFAs are two-year programs that require the student to take a series of creative writing workshops and literature courses.
Should I apply to an MFA program?
You should apply to an MFA program if you really enjoy writing and believe  you may want to pursue a lifelong relationship with the muse. Most MFA programs give you two years of graduate workshops in the genre of your specialty. That means you get to concentrate for two full years on the vocation you may enjoy more than any other.
Will an MFA help me get a job?
Years ago, an MFA may have helped writers secure teaching jobs. Today, with the college teaching market so tight, it is highly unlikely that an MFA will help a writer get a teaching job. The degree may provide some ancillary benefits when applying to high school or community colleges, especially if the MFA program provides an opportunity to teach. But a writer should not apply for an MFA program with the idea that he or she will be gaining college-level employability. In recent times, even most PhDs in English do not find tenure-track jobs at the college level.
How can I best prepare to get into an MFA program?
Write as well you can. Then polish your writing. Ask for help from writing teachers and specialists. Then be brutally honest with yourself when selecting sample work to send to programs. Send your best. Publishing may help a little, especially if you manage to publish in a prestigious journal, but undergraduate publishing is relatively rare and unnecessary. The most important thing is that your portfolio appeal to the editorial sensibilities of the admissions committee. Make your portfolio the best work you have. Revise and proofread.
Most programs require letters of recommendation from writing teachers and specialists. Ask your potential letter-writers if they can write you "a strong letter." If they can't, thank them for their time and look elsewhere.
Some programs may require that you take the GRE and the English subject exams. These tests are often pro forma, especially since MFA programs most often have close administrative ties to larger graduate programs in English. The portfolio matters most. But in some places, the exam scores are taken seriously. The best way to study for the subject exam is to immerse yourself in the Norton Anthology of English Literature and any American literature anthology of your choice. Such study may seem daunting, but you will learn about great works of literature and your writing will benefit immeasurably. You will even learn from work you do not like.
Is financial aid available for MFA programs?
Yes, most MFA programs have financial aid programs, but the degree of available funds differs greatly from school to school.
Are teaching assistantships available?
Many MFA programs offer limited teaching assistantships. Graduate writers are often asked to teach introductory composition or creative writing classes. Most are one-year, part-time teaching assignments and pay enough for a single grad student to get by. Some programs offer two-year assistantships, but that is rare. At certain programs, a "scholarship" is offered in the form of a two-year teaching assignment. College teaching is good experience for those writers who may want to go on to teach at any level.
What are some of the top programs in California? In the US? Abroad?
There are many excellent programs throughout California and the United States. I attended UC Davis from 1977 to 1979, and I enjoyed that program immensely. But it is hard to say what the "best" programs are because the answer depends on so many variables. For instance, if you are a student who likes to write narrative poems, then a program featuring writing instructors who are lyric poets exclusively may not be the best for you. If you prefer rural living, then obviously an urban program probably won't be at the top of your list. To find out about programs, view the AWP Guide to Writing Programs at the Associated Writing Programs website.
How should I choose a program? How can I know if my style matches the personality of a program?
I recommend  prospective MFA students ask themselves several key questions:
On cost: How much can I afford to pay? Can I afford to go out of state? Can I afford to go to the more expensive private universities? Is financial aid available? How much?
On suitability: Which writers do I admire? Which writers do I try to emulate? Do these writers teach at MFA programs? Are they good teachers? (As poet Brenda Hillman says, the best writing teacher helps students to identify what is idiosyncratically best in their work and exploit it.) Do they have a history of caring about their students? Do they attend office hours? Do they respect styles of writing other than their own?
On location: Do I care about what part of the country (or state) I will live in? Does it matter if I live in an urban, suburban, or rural area?
On curriculum: How many students are in an individual workshop class? (Usually twelve is the maximum in any good program.) How many credits are required for completion? Can I help to edit a literary magazine? Is a language exam required for graduation?
After answering these questions, you may have a good idea about the specific MFA programs that would be best for you. Now ask your professors and anyone who has had experience at different programs about their impressions. Sometimes famous poets are poor teachers and little-recognized poets are good teachers. Some programs foster an unhealthy competitiveness between students. Learn what you can. Then narrow down your choices and apply.
How many programs should I apply to?
Admissions competition is steep; thus, I recommend students apply to six to eight programs. Apply only to programs you are certain you would attend.
What are low-residency MFA programs?
Low-residency MFA programs are becoming quite popular in the United States. While such programs do not offer the day-to-day intimacy a student might enjoy with professors and peers in a regular MFA program, they are well-suited for students who have family commitments or difficulties with job schedules or who simply can't leave home for an extended period. Students who succeed in such programs must be self-motivated and disciplined.
Low-residency programs typically allow student writers to work in their hometowns and communicate by mail, email, or phone with specific teachers. Most of these programs require that you attend an annual or biannual "residency" of one to two weeks. During this time, students participate in workshops, attend lively lectures and readings, and dine with the faculty. The residency is an immersion in the writing life. Such residencies are intensive, and, in the best of them, students often return home feeling inspired.
During the summer, I teach at the Rainier Writers Workshop in Tacoma, Washington. RWW typically requires four ten-day residencies over three years. A preeminent low-residency program, not only does RWW require that students write quite a bit in a year, but it also has a research component in which students perform a considerable amount of reading and then follow up with specific response papers. Should you be interested in a low-residency program, be sure to check out all of the different types. As with regular MFA programs, there are many variables. Those with research components are often considered pedagogically superior to those without.