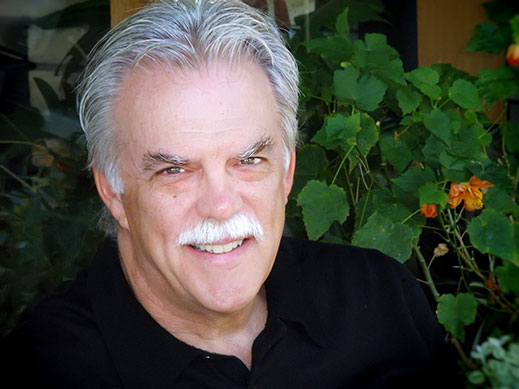 Winter 2011
by Lucas Bernhardt
L
UCAS BERNHARDT:
 Expressions such as "gut-check" and "finger-viced"—which may have an anti-poetic ring for many readers—appear regularly in your poems. Do you feel this is characteristic of contemporary poetry? Historically, how would you describe the role of anti-poetry in relation to poetry?
KEVIN CLARK: Whitman liked toying with the speech of the street and Frost like the talk of the American rustic. Then Williams helped us hear the music in our urban neighborhoods, but you're right in a way, there was a period when academic sounding verse came into vogue. Thankfully, the Beats soon caught the melody of the street and damn near any type of expression was legit. So I think American poetry opens up to all kinds of rhetoric: high, low, street, regional, ethnic, expletival, and more. Such expansion includes the ever-elastic glossaries and figures of speech not only of succeeding generations but of certain endeavors, such as cooking, farming, baseball, dance, war, religion, etc.
I'm working on a new book, a kind of verse novel, in which three people take turns speaking and each has a personal dialect, some of which can be "anti-poetic," a term that usually connotes nontraditional verse sounds and cadences. It's a happy challenge for me. On the other hand, because American poetry has had a habit of welcoming all kinds of speech, I'm not sure the term "anti-poetry" applies. It's all poetry. It's all our yawp.
LUCAS BERNHARDT: Your poem "Class Politics" describes some curious experiences with students. Are you surprised more poets don't write about their experiences as teachers given that so many of them teach? Can you think of other poets who do an exemplary job bringing the classroom into their poems? Does teaching make it harder or easier for you to write poems?
KEVIN CLARK: Poets─and I include myself in this generalization─usually are wary of writing about writing and writing about associated subjects such as teaching. I think we fear that writing about the subject is like talking in code. Or that it's innately boring stuff. But of course one can write about anything … and I mean ANY thing. So I'm not surprised that we don't see a lot of teaching poems, but I can tell you the best poems about the subject are being written by a remarkable poet in San Antonio, Texas, named Wendy Barker. She has a number of books, but her new poems are focusing on teaching and by god they are stunning. They hit the mark. Because of course they are not in the end about teaching but about the blood and guts of the lovely crisis we call living. Here's a link to one of her teaching poems and a brief commentary on it by Fleda Brown.
LUCAS BERNHARDT: If you were to write an allegory to your own mental powers, how would Reason relate to Sensuality? And if James Dickey played a role in said allegory, after which faculty would you name him?
KEVIN CLARK: When you write, you have to be set free in the atmosphere of your imagination. The endeavor requires slipping into sensation. The process requires sensuality more than reason, though reason clearly has a place. Now I'll take the bait on the allegory, but I'll make it more of a metaphor:
I still play fast pitch baseball, and I hit lefty. Reason is that part of my mind I sometimes overuse when I'm facing a left-handed pitcher who is probably planning to throw me a curve, which, let's be frank, has never been easy for me to hit. Trouble is, I don't know when the curve is coming. The first pitch? Probably not, too obvious. But then maybe─I just don't know. You see? Too much thinking. So I have to relax into my sensate self and just feel the whole thing as the pitch is on its way. Then─quick, no thinking─react.
In a way, the best of sensuality is when I make contact and the ball is heading into the right center alley for a sure double. The sensual includes the erotic, of course, and the great slugger Reggie Jackson said that that sensation–the line drive into the gap–is better than sex. I beg to disagree but not too loudly. Frankly, the sensuality I'm describing occurs when I'm writing very well–or, check that, when I believe I am. In baseball, reason tells me what to do and then it tells me to stop thinking. In writing, reason returns during revisions when I come back to read what I've written and I find the grand glory of my original effort was brute ugly all along.
James Dickey is the crazed smiling spitting screaming manager who is yelling in his Georgia slur from the dugout, demanding I run the bases faster because some juiced-up satanic beast is on my tail. And believe me, he's right, the beast is always on my tail.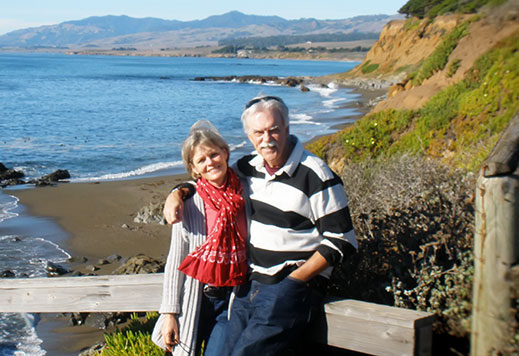 LUCAS BERNHARDT: In a recent essay, Richard Rodriguez wrote, "The traditional task of the writer in California has been to write about what it means to be human in a place advertised as paradise." Agree, disagree, or re-contextualize.
KEVIN CLARK: Okay, so this is a huge question. First off, Rodriguez's quote is just a bit snide, right? The term "advertised" suggests that in fact California is not paradisal but disappointing. No doubt he's right about certain regions of the state. Bigotry still exists in places. Pollution still poisons pockets of water and air. Our system of state government is busted. But I've lived in the Bay Area, the Sacramento Valley, and the Central Coast, and the idea of this state being an exceptionally good place to "be human" still adheres for me.
It's all a matter of context, right? I was born in New York City and when I was five or so my folks moved us out to uppermost north Jersey (not Springsteen's Jersey, not the Sopranos' Jersey). As they say, "north of Route 4." I'm talking the 1950s and north Jersey was an untrammeled, homogenous, middle-class place in which to grow up, but, with the exception of truly magnificent pizza, it was also culturally deprived because New York City was nearby. You don't need museums or art theaters or symphonies or coffee shops or poetry bookstores or fine little ethnic restaurants or professional sports, for that matter, when they're all just across the river. But then it's very pricey to get across that river and park and attend to that diverse, rich culture. Family and TV and popular novels and local sports were the things most local suburbanites had to be satisfied with. All good, of course, but to be human in north Jersey was to be in a pleasant place cut off from the world of art.
In 1973, I took what we used to call "the hippy trip," which was a circuit around the USA, and I couldn't believe how much the Bay Area felt like a more realized home to me. Berkeley, Oakland, San Francisco, Marin, even Santa Cruz.… It was as close to a paradise as I'd experienced. The landscape was dramatic. The pace was a little slower. The politics were more in line with my own. Not only was there much more accessible culture, but the people were interested in art and ideas in a way that couldn't exist in Jersey. For instance, everybody I knew, and I mean everybody, talked about serious movies. Also a lotta talk about music and books. There were lots of cool movie houses. And think of the bookstores back then: Moe's, Cody's, Shakespeare's, Black Oak, the little first edition poetry-only store, what was it called, Serendipity? Anyway, such talk is a form of rapture. Two years after my trip, I left Jersey and moved to California.
Up to recently I've written about both Jersey and California because both are "homes" for me. My kids live in Manhattan and most of my extended family is in Jersey. I love going back. But I live in what very well may be the most livable place in the country, San Luis Obispo. A college town with the ocean about eight miles off. Modest mountains, sun-friendly temperate weather, a good art theatre, very little traffic, bike trails, an ecological consciousness, college athletics. The megalopolises of Southern and Northern California with their urban riches are not too far off. Yes, it's too expensive to live here; I don't like having a nuclear power plant south of us; and the citizenry is not diverse enough, but it's a good place to be a writer and raise a family. To be human here is to be in a place that enhances art and soul.
LUCAS BERNHARDT: What music would you select as the soundtrack to Self-Portrait with Expletives?
KEVIN CLARK: Cool question. For the first two sections of the volume, Springsteen's first version of "No Retreat No Surrender," but only the music, no lyrics. For the third section, real low, like background music in a dream: The Jaynetts' song "Sally Go Round the Roses." For the last section, it has to be Dexter Gordon's heart-bleeding sax piece "I'm a Fool to Want You."
LUCAS BERNHARDT: Many of the experiences you write about in your poems are remembered experiences. What is happening to these experiences during the period of gestation between their occurrence and their representation? Or, what is the poem's relationship to the experience that prompted it? Or, vice versa?
KEVIN CLARK: You're right. Up to now most of my published poetry is founded on an event I experienced directly. But I certainly haven't let the details of the event limit me. I believe in Frost's dictum: "Lie to get at the truth." Verisimilitude can be a kind of strangling. If the circumstances don't serve the tension of the poem, I change the circumstances. That said, let's face it: Memory has a way of changing actuality.
Up to the moment we begin to write, our lives are the gestation period. Our minds alter our memories and our poems alter them again. In the title poem of the new book, I tell the story of my friend Darse and me traveling across the country and getting into a scrape with two rednecks in Ohio. Some of what I describe actually happened. Some did not. I'm thinking that the fictive is the ecstatic realm in which we get to engage life on the terms our imagination imposes.
In my new work, this verse novel I mentioned, I'm finding some freedom from that autobiographical foundation. It's in three voices: a woman and two men "speak" about failed love. The main character is the woman who is divorced from one of the men, a Vietnam vet. Back in college the woman had a special one-night romance with the other guy, a young Italian tourist who loves the poet Montale. In some ways, everyone fails at love until they don't, right? I'm gratefully, uncommonly happy in my relationship with my wife, Amy. But I can remember some of the troubles in love I had half my life ago before we met, and I can draw on those. Still, these three characters are way different than I am. So it's energizing to make all this stuff up.
LUCAS BERNHARDT: You have observed in John Ashbery's poetry a tendency "to endow the reader with an impression of consciousness energized by a desire to question while enervated by a propensity to doubt." What would you say to those who described him as an intriguing writer but a questionable influence on other poets? How would you describe his influence on your work?
KEVIN CLARK: Ashbery is a genius. He and Adrienne Rich are probably our most celebrated living poets. And yet she has been much more of an influence on emerging poets. In my thirty-plus years as a teacher of poetry writing, I haven't met too many students who were influenced by Ashbery. Perhaps middle-aged poets such as John Koethe and Jimm Cushing. Certainly a few others, especially those who were originally enamored with surrealism and who came to see Ashbery's brilliant representation of disorder as a helpful path. Most poets want to assert themselves more directly than Ashbery does. While I've seen many more influenced by T.S. Eliot and Sylvia Plath as well as contemporaries such as Phil Levine, Norman Dubie, Susan Mitchell, and Robert Hass, to name a few, I've always been an admirer of the way Ashbery creates seamless transitions in his lyrics, and I think I may have subconsciously attempted to bridge from one realm to another as he does. Like him, I am also skeptical of too much belief. As I say in the last poem in my book, I like "open / closure, the kind that improvs its own end- / lessness." Is that Ashberian?